1998 ZJ Dual Batteris
First, I'm trying to figure out if I can install an optima red top sideways in the stock battery location. Here's a shot of the test fit.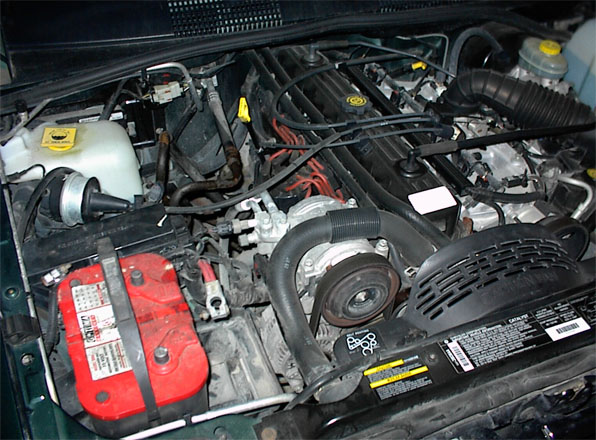 It fits, and I might be able to squeeze in an a/c compressor for on board air and a second alternator to be an on board arc welder.
The bottom of the tray has a vaccum resivoir or something built in to the bottom of it.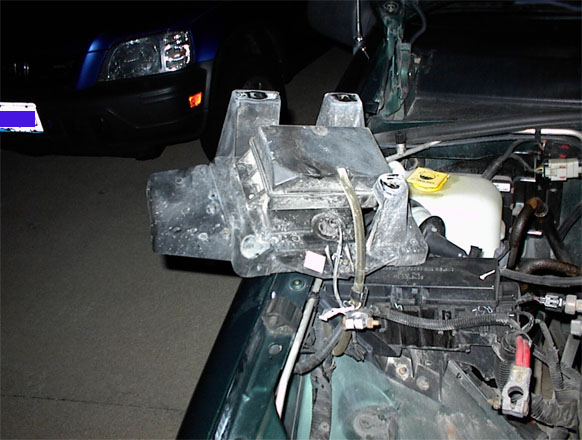 Here's a shot of all the space in there without the tray installed.