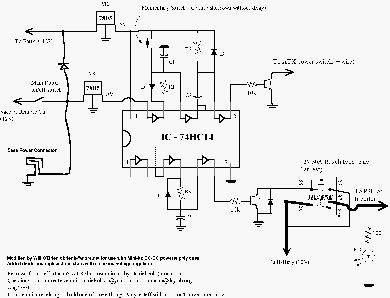 This is the Original Schematic that I started with.
I made some changes, so here's my Modified Schematic
I used a second 7805 voltage regulator in place of the 3k and 1k resistor on the Vacc in. This was about the same cost as 2 1watt resistors.
I also added a radioshack 6amp diode to let me plug in with the 12V adapter and get power on without needing a switch.
Here's a copy of the original page I got the ATX shutdown controller from.
I also used a bosch automotive relay with a wiring harness from parts express.