New RGB Keypad Arduino Shield – kit coming soon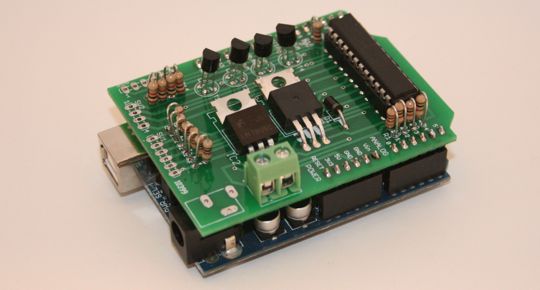 Remember my RGB keypad project that I originally posted in Hack-A-Day? (part 1 and part 2) I finally got around to cleaning it up a bit and designed an Arduino Shield for it. This is the first prototype, and it looks pretty good.
I did a quick build of the shield, and after a function test, I'll finalize the design. I'm thinking about adding an optional switch input: Sometimes we just need to be left alone – this input could be used to put the keypad in lockdown: glow full red and keep everyone out!
At minimum, I will be offering a kit that includes the shield, all the parts needed, a CNC cut button bezel + spacer.
If there's enough interest, I can make a full kit that includes everything but the Arduino. Interested? Comment here and let me know. I will take pre-orders as soon as I'm satisfied with the prototype and figure out the total parts cost.
If you comment, I will send you an email when I'm ready to take pre-orders. Cost should be between $25 and $50 depending on how complete I make the kid.