New gauge mount for MotoKomp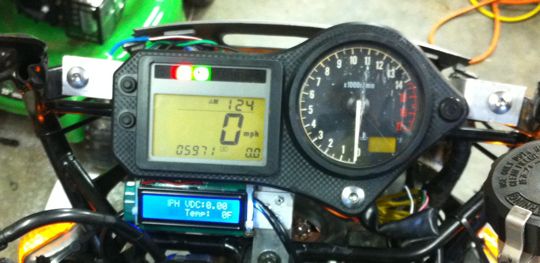 I had some fitment issues and some loose screw issues with the old gauge mount, so built a new one. This one has three machine screws mounted through the rear case and a 6061 aluminum bracket that was hand bent and riveted by yours truly. While I was at it, I added a plastic mounting plate for the Arduino and added a mounting stem for the LCD display below the gauge cluster itself. I still need to add some waterproof casing, but now the usb port is easy to get at and the gauge cluster appears to be in the perfect position.
Note to self: loctite destroys ABS plastic. I'll probably have to pick up another casing for the Gauges – but the upper was pretty crappy anyway. I may machine an entire new case for it this winter.
« MotoComp – My DIY "speedohealer"/motorcycle computer