Amazing engineering – ebikes gone wild
Recently I started working on an electric bicycle. Financially they're quite viable and the performance you can get out of today's batteries is finally worth the effort! In my research, I ran across a build log by a interesting fellow named greyborg. He makes custom bikes (in Croatia I believe) and has done some steller work: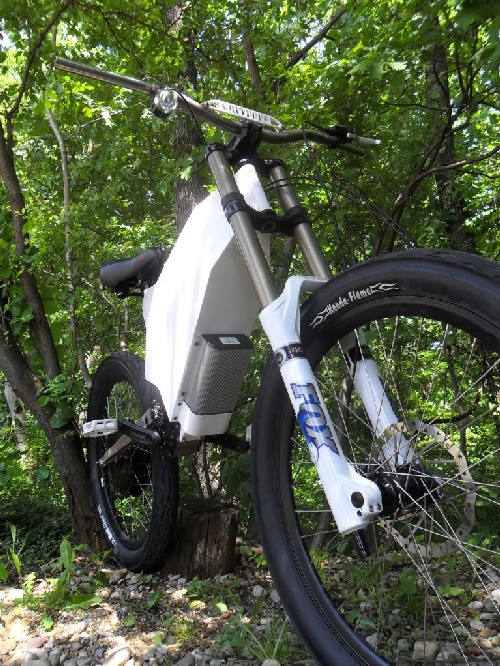 This is his hand built version of a Stealth Electric Bike (Those start at $8k each!). Check out his build logs for this bike here and here. He even made the hub motor. The chassis is laser cut steel that he welded together and it's powered by a custom pack of LifePo cells. Given the motor and voltage, this bike is capable of something like 50-60mph!
Be sure to check out part 2 which details the friggin liquid cooled motor, internal temperature monitoring and some huge phase wires for the brushless motor.
After I'd read this build – and was just amazed by it, I found out that Greyborg is actually a serious Ebike manufacturer who produces and sells motors, bikes and other parts. (Which explains the resources he could put into the build) I have to say that I definitely admire this guy. If he didn't live on another continent I would take a road trip just to meet him and check out his creations!